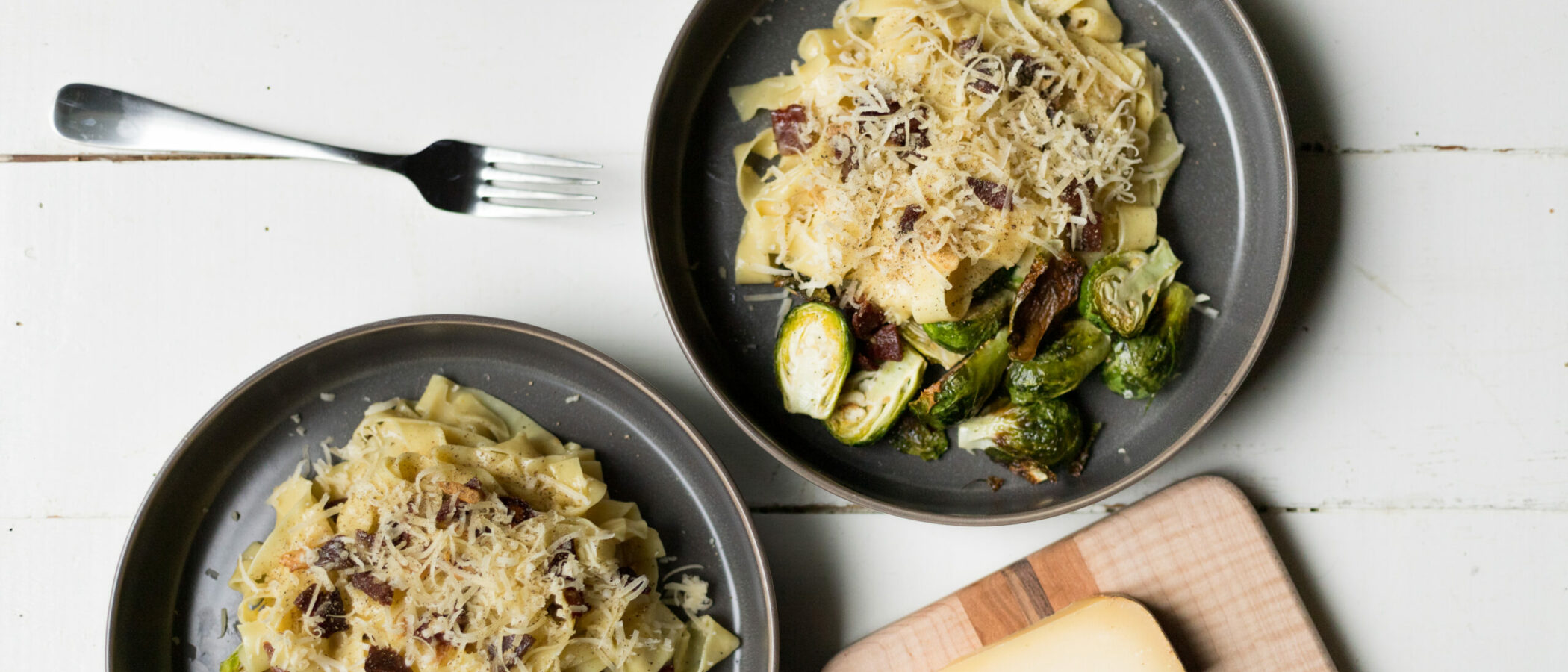 personalized information
We recognize your dietary needs in a way that's personalized, sensitive and supportive. We pride ourselves on working with you and our culinary teams to make sure that you find the food that fits your life. Learn about how we make it easier for you to tell what is in your food!
our menus
Our menus are written each week by chefs at each of our restaurants and analyzed by our Registered Dietitian for dietary and allergen information. You can find menu items and nutrition information for breakfast, lunch, and dinner both on our website and on digital menu boards in our dining locations.
Vegan
Menu items do not contain meat, poultry, fish, dairy, eggs, honey, or gelatin.
Vegetarian
Menu items do not contain meat, poultry, fish or gelatin.
Made without gluten
Menu items prepared without gluten containing ingredients, including but not limited to: wheat, barley and rye.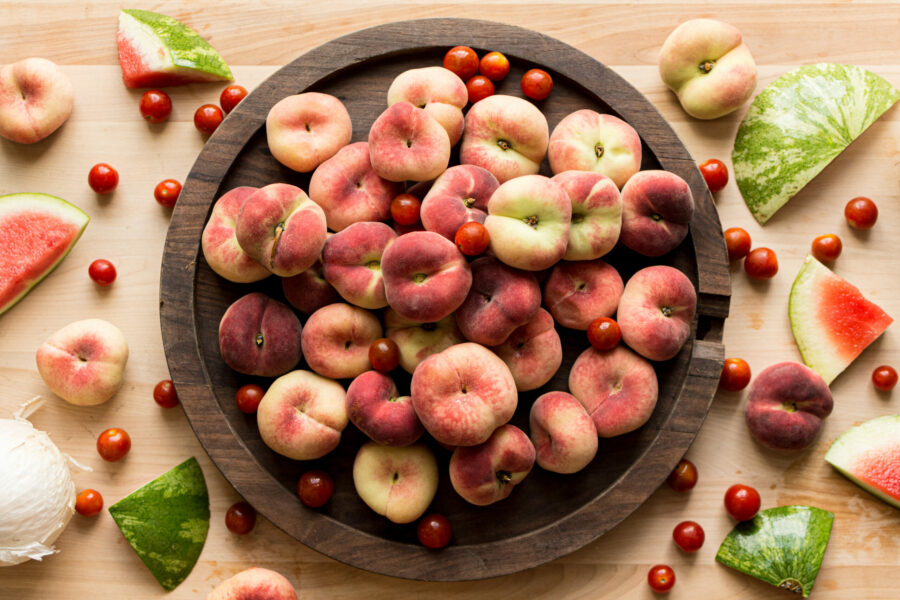 Allergen Highlights
Our Registered Dietitian works with our culinarians to flag dishes that utilize ingredients that contain Top 9 allergens: peanuts, tree nuts, sesame, fish, shellfish, soy, milk, eggs, and wheat. This information is available on our digital menu boards and our website.
Peanut and peanut products are used as ingredients in several of our recipes. Students with a peanut allergy are advised to take caution with bakery items and Asian dishes where peanuts may be included in sauces. Peanut oil is not used as an ingredient in any of our recipes.
Tree nuts may be present in select dessert items. Students with a tree nut allergy are advised to take caution with bakery items and any menu items that contain pesto, coconut, or coconut milk.
Fish entrees are an occasional menu offering, but other dishes may also contain fish sauce like Worcestershire sauce, curry paste, or Caesar dressing.
Shellfish is an ingredient is sometimes on the menu. Additionally, although not technically considered a shellfish allergen by the Food and Drug Administration (FDA), some dishes may contain mollusks such as clams, mussels, oysters, or scallops. If severely allergic to shellfish, it is advised to avoid these as well.
Soy and soybean oil are present in a large variety of products, most notably, manufactured products and our fryer oil. However, our other recipes are prepared with a vegetable/olive oil blend. The FDA exempts highly refined soybean oil from being labeled as an allergen. Studies show most allergic individuals can safely eat soy oil that has been highly refined (not cold pressed, expeller pressed, or extruded soybean oil).
Milk and milk-based products are used as ingredients in many menu items. A non-dairy milk option is available every day in residential dining facilities. Items prepared with butter or margarine should be avoided.
Eggs are present in baked goods, desserts, and mayonnaise. Students are encouraged to check the ingredient information of items they wish to eat.
Wheat is a common grain found across campus locations in pasta and baked goods, but may also be present in certain salad dressings, sauces, soups, and casseroles. Gluten is the protein found in wheat, barley, and rye. You can find made-without-gluten items easily using the dietary filter and designated icon.
Per the FASTER Act, manufacturers will be including sesame as the 9th allergen declared on all food products in the US. Additionally this allergen has been added to our recipes and dishes. Sesame seeds and tahini are common sesame ingredients. Sesame oil is not highly refined and therefore should also be avoided, if severely allergic.
allergen disclaimer
The information contained on this dining website is provided for general informational purposes only. It is not intended as and should not be relied upon as medical advice. The information may not apply to you and before you use any of the information provided on the site, you should contact a qualified medical, dietary, fitness or other appropriate professional to ensure that your diet and exercise are consistent with your personal health needs. If you utilize any information provided on this site, you do so at your own risk and you specifically waive any right to make any claim against Harvest Table Culinary Group Education Services, LLC., its affiliates, officers, directors, employees or representatives as the result of the use of such information.
Please be advised that we prepare our foods in commercial kitchens where cross-contact with food allergens is possible and where ingredient substitutions and recipe revisions are sometimes made. In addition, manufacturers of commercial foods we use may change their product formulation or consistency of ingredients at any time without notice. Accordingly, actual ingredients and nutritional content may vary and we cannot guarantee that any food item will be completely free of food allergens. To the extent you have any questions regarding ingredients of a particular food item, please consult with the dining manager on duty.